As part of the Internship and Community Service program, the observation activity by Loei PESAO 2 (Primary Educational Service Area 2) was successfully carried out. Riza Mafiroh, a dedicated student, has succeeded in giving an effective teaching session on "Action Verbs" to 6th-grade elementary school students at Bannonkokkha School, Loei Province, Thailand. Observation made by educational supervisors reveal the extraordinary achievements and efforts that have been made in presenting this important material to students.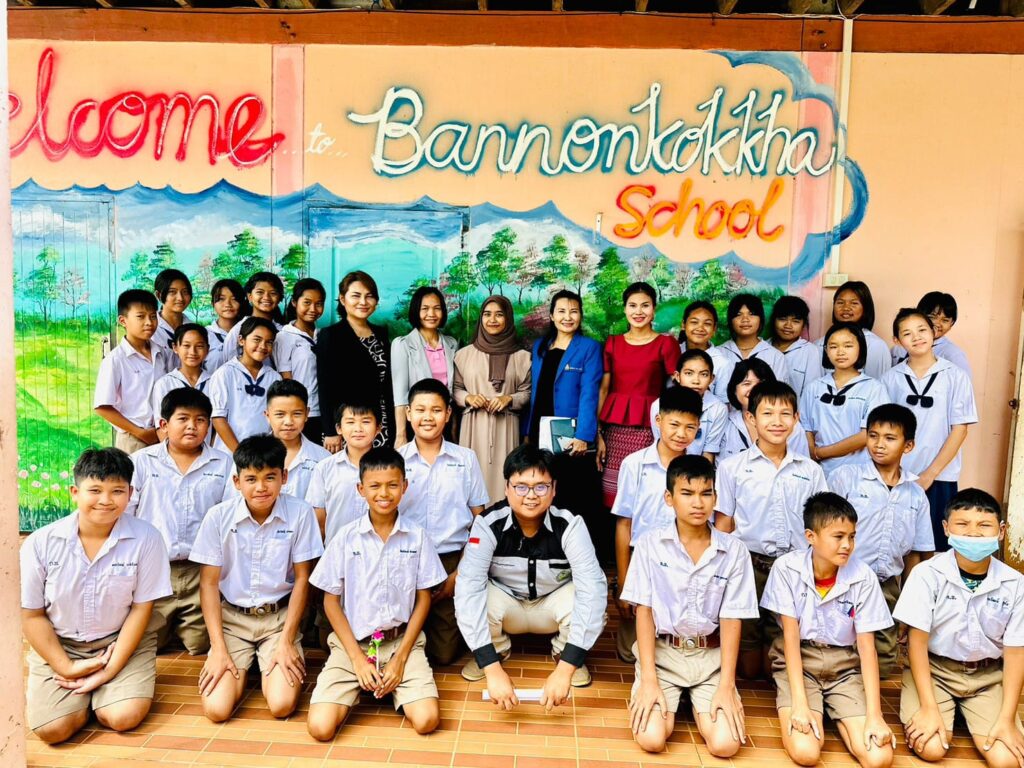 The observation activity which was carried out on August 22, 2023, to be precise, Tuesday at 11:00 a.m. apparently was not an ordinary thing. This internship student has prepared teaching and learning activities well. She passionately designs and delivers active and dynamic learning sessions. Assisted by a mentor teacher, Yupha Phumphanit, she prepared a simple and applicable lesson plan for students. They claim to use active learning with students so that grade 6 students can interact more and actively participate in learning. In this effort, student has five steps, namely warm-up, lead-in, presentation, practice, and production.
One of the things that differentiates the teaching of this student interns is the effective use of visual media. She uses the Canva application which is displayed on the monitor screen to increase students' understanding of the action verb material. She also uses flashcards to make it easier for students to remember an action supported by visualization of images. In addition to, the students were also asked to practice short conversations with their friends, and several students were inquired to come forward to practice with internship student. At the end of the lesson, students also provide worksheets in the form of arranging words to determine their level of understanding. Furthermore, they concluded the study together. This study-method can help students associate action verbs with real-life situations. This activity significantly increases students' comprehension about concept.
After the process of teaching and learning activities is completed, the observers along with internship students and teacher mentors reflect. Not just that, the director (principal) of Bannonkokkha School was also involved in reflecting on the activities. They claimed to be happy and satisfied with what the student from Sidoarjo had done. They say, "This is perfect. I'm so happy today. Good job!".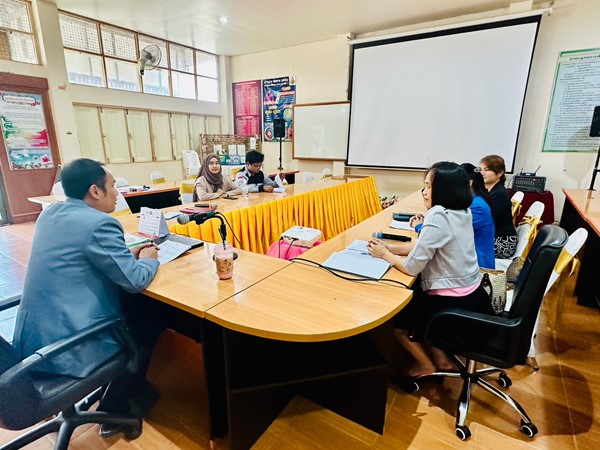 Overall, supervisors recognize the outstanding achievement and dedication shown by the student interns in this teaching. Riza also expressed her gratitude for the success of this activity because this was also the mentoring of the English teacher, Yupha Phumphanit, for giving her directions. In the LINE group which consists of students and members of Loei PESAO 2, Dr. Wanida as the supervisor also added a comment, "Perfect teaching and great planning. Active class with happiness" This means that the intern student has succeeded in creating a conducive environment for student participation. This reflects the student intern's ability to manage classes and build positive relationships with students. This experience is concrete evidence of the dedication of an internship student from Riza Mafiroh in the world of education. The ability to design, deliver, and manage effective learning sessions about action verbs for grade 6 students is commendable. This experience does not only give beneficial for the students but also equips interns with valuable skills in the world of teaching. Hopefully, this achievement can be an inspiration for anyone who wants to pursue a career in education.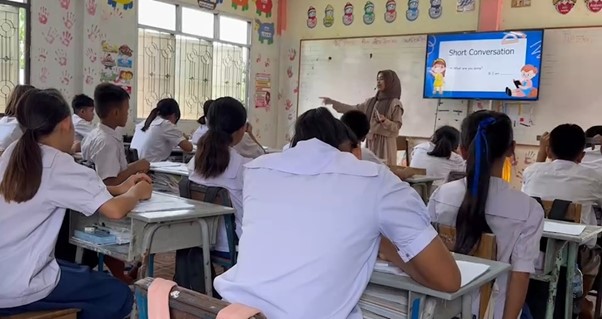 Disclaimer: This whole of article is created and made by Riza Mafiroh based on her recent journey. Review and Edited by LKUI