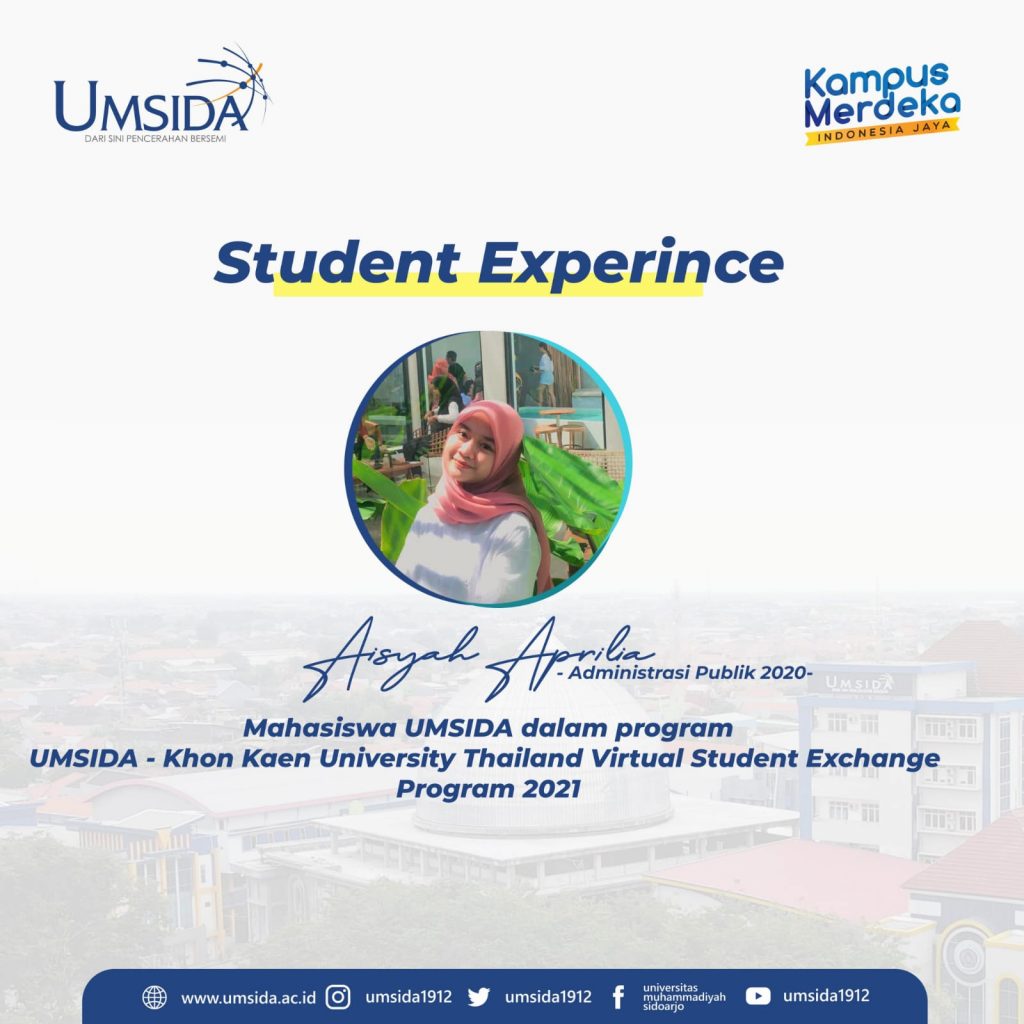 Indeed, at that time, the program for my friends and me was pretty sudden because we did not have any preparation at all, especially preparation for learning languages ​​to be able to interact with friends and lecturers at Khon Khaen University. But with great heart, my friends and I accepted the offer. Because this is a step for my friends and me, when else can you join a student exchange while college is still online and you don't have to spend a lot of money.After accepting the offer, my friends and I took a general English class held by UMSIDA buddies from other study programs. The course is held for approximately eight weeks. We learn English, especially English conversation, to make it easier for us to interact in the student exchange class.
Then a student exchange class was held in August, with Business Marketing and Customer Relationship Management courses.
The first week in the business management course, my friends and I took the period, and thank God it went smoothly. In this first week, my friends and I only introduced and discussed the courses discussed in the future.
The most impressive experience was in the Business Marketing course because there was a presentation in which my friends and I had to repeat three times. After all, the lecturer from Khon Khaen wanted a perfect representation according to what he wanted, from several times presentations by my friends and I were also assisted by lecturers from inside, so we felt helped even though we thought it wasn't easy.
Then in the customer relationship management course, I learned how to relate well to customers, understand customer desires, and was given tasks about CRM.
Alhamdulillah, with this student exchange class and often interacting with other university friends, my friends and I communicate in English.My message to students who will take part in student exchanges, don't be discouraged because you can't speak a foreign language and never be afraid to get courses that will be accepted in the student exchange class, because we will be assisted by UMSIDA lecturers if there are obstacles in the lecture.
contributor : Aisyah Aprilia